04/29/2021 09:00 AM Central
Amelia Lasky
Look at this amazing detoxification response.......
My client recently had this experience during her Raindrop Technique!
The circular red spots are raised areas of skin that are detoxifying the spine over the lung areas!
She recently was sick, and had lingering symptoms, which included:
loss of smell

loss of taste

brain fog

difficulty handling stress

increased anxiety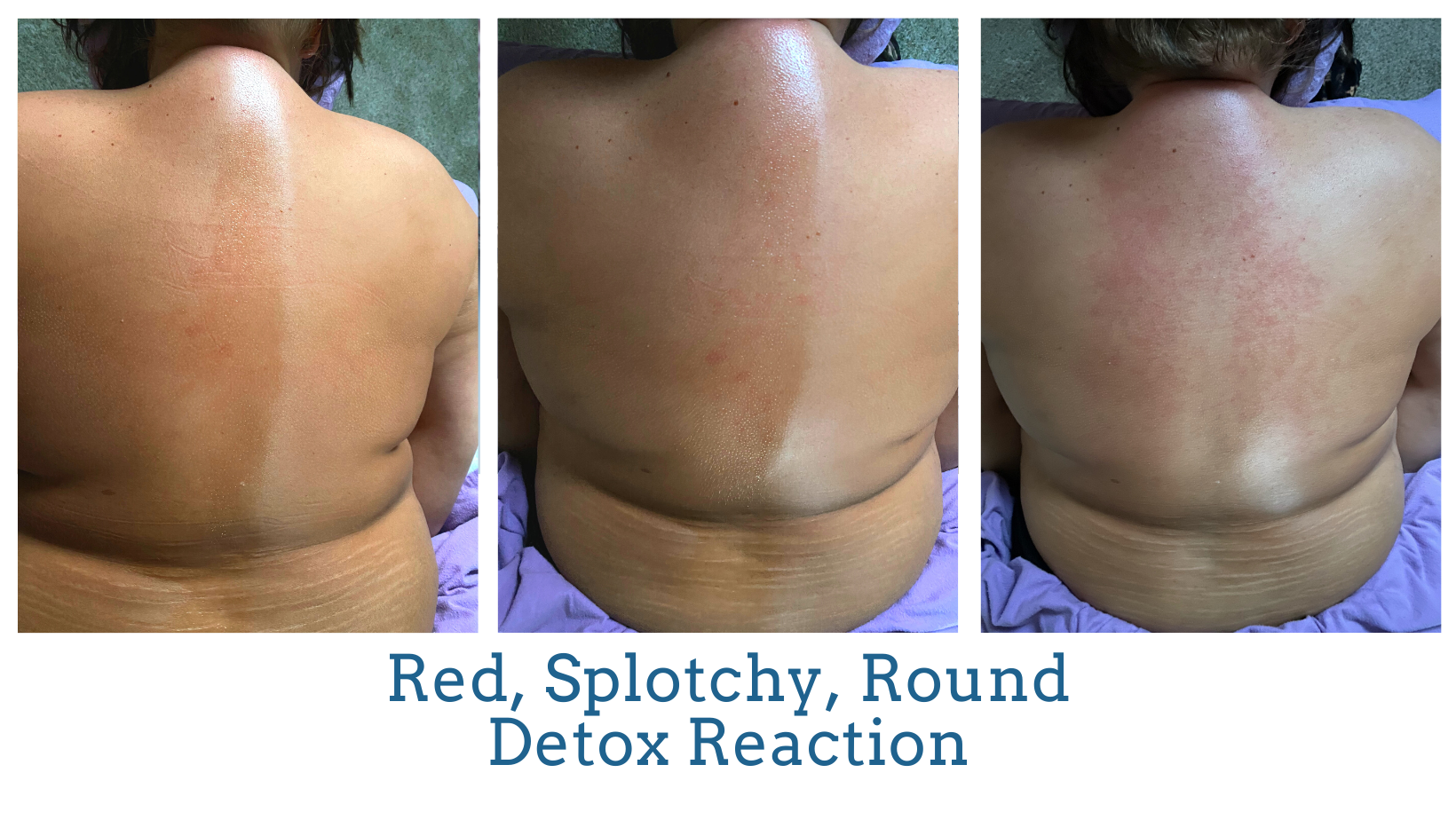 Here is her response after her raindrop, which she sent me the next morning.
"Thank you so much for the Raindrop and for the conversation last night. You have no idea how much i needed that. Being around you always makes me feel lighter. Also, that weird smell issue i was having is a litter different today! I am hoping the Raindrop did something to kick it out!!"
Have you tried raindrop yet? My raindrop page explains more here. Call, text or email if you need support.